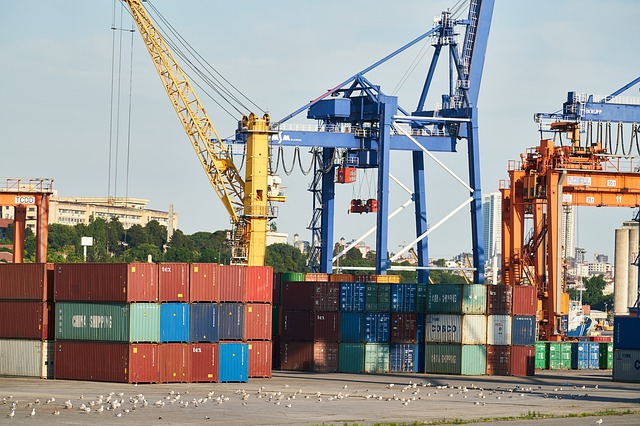 Why export? Basis, tips and benefits
Good morning everyone! Today from Venerable Capital marketing and distribution, we are going to delve a little deeper into the subject of exports. For an organisation to start exporting (we know it well) it is necessary to know the production capacity of the company, the legislation in foreign markets, the purchasing potential… As well as many other factors. Therefore, today we will answer the question: why export?  And we will provide you with some basics, tips and advantages, to find out if your company is ready to face this great challenge.
WHAT IS EXPORTING?
First of all, we must be clear about what is meant by the concept of "export". Exporting is the shipment of domestic goods for use or consumption abroad, with the exit of goods from a customs territory producing an inflow of foreign exchange. That is, a country produces goods and services, and subsequently sells them to buyers abroad. This activity is one of the oldest forms of economic transfer and takes place on a large scale between nations.

ARE WE READY TO EXPORT?
If we want to be competitive in the international market, we must know if our organisation is ready to export. Therefore, we must answer the following questions:
Where will I export my product to?
Which markets buy my product and which ones have the best potential to do so?
Do we know the legislation of the country or countries to which we want to export?
Will I be trading a differentiated product? Does it have a competitive price?
Do I have the right production capacity and quality system?
WHY EXPORT?
Taking advantage of comparative advantages, accessing the international market due to the globalisation of the economy, looking for profitability in other markets… There are many reasons that can lead to the decision to export, although one of the most important is: export to be able to import, because if the country does not generate enough foreign currency, it will not be able to buy in other markets.
REASONS TO EXPORT
Creating strategic alliances with foreign companies to reduce costs, improve efficiency and diversify products.
Reducing the risk involved in remaining in a single market.
Gaining competitiveness by acquiring technology, know-how and generating capacity obtained in the market. All this will result in an improvement of the company's image.
Diversify products and markets to face international competition and the situation of the national economy.
Generation of employment and foreign exchange for the country.
Strengthening the competitiveness of products in terms of quality and price.
Exploitation of the installed production capacity.
Access to larger markets with greater potential, which can lead to an increase in sales and profitability of the company.

MOST COMMON MISTAKES
Despite knowing what exporting consists of and the advantages it offers our company, we often make mistakes when we want to implement an internationalisation strategy. Some of the most common mistakes are the following:
Lack of market knowledge
Too much market diversification
Lack of knowledge of export mechanics
Poor export price calculation
Non-compliance with delivery times and quantities
So much for today's blog! do you know why to export? If you are interested in the subject of exports, at Venerable Capital we have several blogs focused on this topic, as one of our functions is the export of tobacco and beverages.