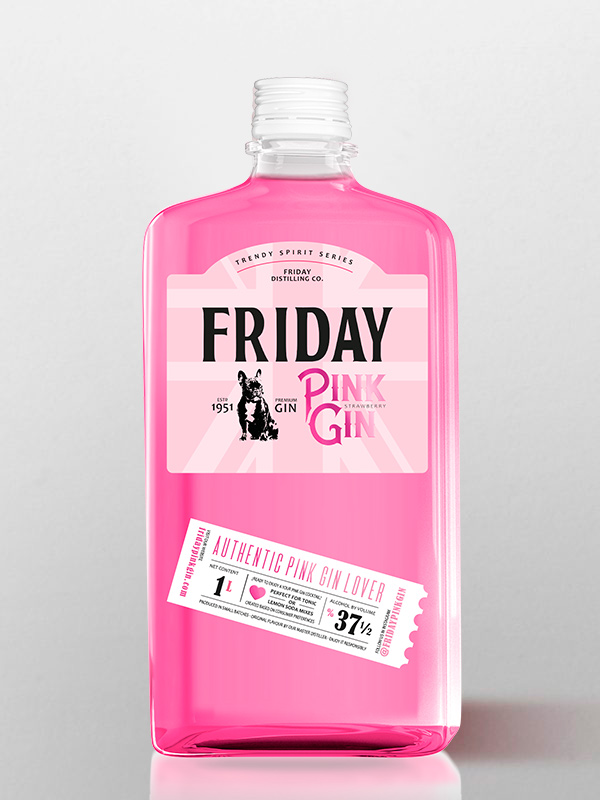 The Innovated Pink Gin: Friday Pink Gin
Hi all! At Venerable Capital, an alcohol and tobacco marketing and distribution company, we bring you great news. We have released the ideal drink for this summer; The pink gin Friday!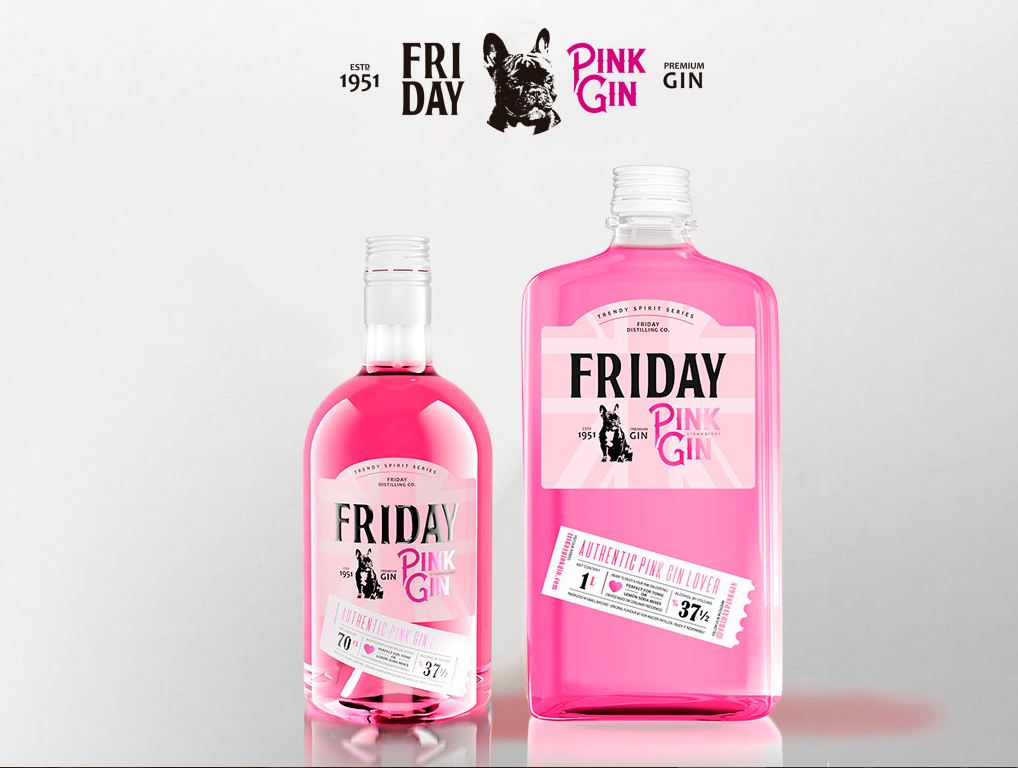 In what formats can you find the pink gin Friday?
We understand that not everyone likes the strong taste of alcohol, and that they are more satisfied with a refreshing glass with a fruity flavor, that's why we have released Friday Pink Gin, for all those who will know how to enjoy it, and all those who are willing to try it.
We have two formats in which to distribute our new gin with an alcohol graduation of 37.5% vol .:
-PET (polyethylene tereflalate: plastic type) of 1 liter, to be distributed in boxes of 12 units.
-70 centiliter glass, also distributed in 12 units per box.
How to consume it?
There are three ways to consume this type of drink so that it can contribute its full flavor, with food and other liquids, carbonated or not, that form a radiant mixture.
Glass of gin with crushed strawberry

Ingredients:
-Medium glass
-Crushed ice
-Strawberries
-Edible petals or peppermint
-Friday Gin Pink
Preparation:
We add crushed ice to a small glass, a splash of pink gin. On the other hand we crush a couple of strawberries and add it to our homemade cocktail. To decorate, add edible rose petals or peppermint. Great glass that will make you enjoy a sweet flavor, as a dessert, to finish a meal.
Traditional cup

Ingredients:
-Ball Cup
-Ice cubes
-Lemon slices
-Strawberries
– Tonic
-Friday Pink Gin
Preparation:
To prepare the glass, we put the ice in it to start, then we add the lemon slices and the strawberries once they are cut into pieces. We add alcohol to the mixture to taste, and fill the glass with the desired tonic.
Common way of consuming this product, but the most requested for people who are fond of gin in general.
Regular Cup

Ingredients:
– Tube cup
-Ice cubes
-Orange
-Cinnamon stick
-Pink gin
-Orange juice
Preparation:
As in the previous two, add the ice to the container; the orange slices and the cinnamon stick. Once this is done, add the pink gin to taste and the orange juice. Ready to enjoy! And ideal for people with intolerance to soft drinks.
If you are interested in trying our gin, do not hesitate to contact us. We will be happy to assist you! See you soon!