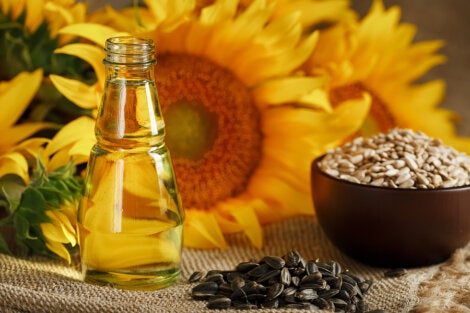 Sunflower oil benefits
Good morning to everyone! From Venerable Capital, a marketing and distribution company, today we want to talk to you about the benefits of sunflower oil. This oil is of vegetable origin, it is extracted from the sunflower seed and it is one of the healthiest for consumption thanks to its nutritional values. Furthermore, due to its properties, it is an important ingredient also in the cosmetic industry. Sunflower oil has many benefits, but what are some of them?

S
un

flower oil: benefits

Although sunflower oil is high in fat, its benefits are many. Some of the advantages that we will see will be for the skin, hair and health. Are you ready to know these benefits?
Cardiovascular benefits
It is one of the most beneficial oils for health, since they reduce the possibility of suffering from cardiovascular diseases and help us to the correct functioning of our organs. This is because it can be up to 80% monounsaturated fat. In addition, it also contains polyunsaturated fats, which is very important in the proper functioning of our heart, and large amounts of choline and phenolic acid.
Reduce the cholesterol
This oil is low in saturated fat and contains phytosterols. What is this? Well, a component that blocks the absorption of cholesterol in the intestines while protecting the heart. In this way, it helps reduce total cholesterol levels.
Beneficial for the skin
This type of oil has great properties that help the skin to:
Retain moisture.
Improve the ability to retain hydration, for dry skin.
In the case of sensitive skin, it can be used as a make-up remover as it does not irritate or damage the dermis.
On the other hand, it reduces the probability of infections or pimples by 14%. In addition, it is rich in vitamins A, C and D and in carotenoids and waxes that are effective against acne.
Prevents frizz and softens hair
Here we leave you another option for using sunflower oil, for your hair! Because it has a light texture, it softens and provides a soft and delicate shine to the hair, while fighting frizz, dryness and breakage. In short, we could use it as a natural conditioner.
On the other hand, sunflower seed oil is rich in gamma alpha linolenic acid (GLA). This component is vital to prevent hair thinning, being used for the treatment of hair loss. And do you know the best of all? It does not smell!
Our sunflower oil
Now that you know all the benefits of sunflower oil, we leave ours here for you to try. Do not forget that you can use it both for cooking, for hair, and for skin care.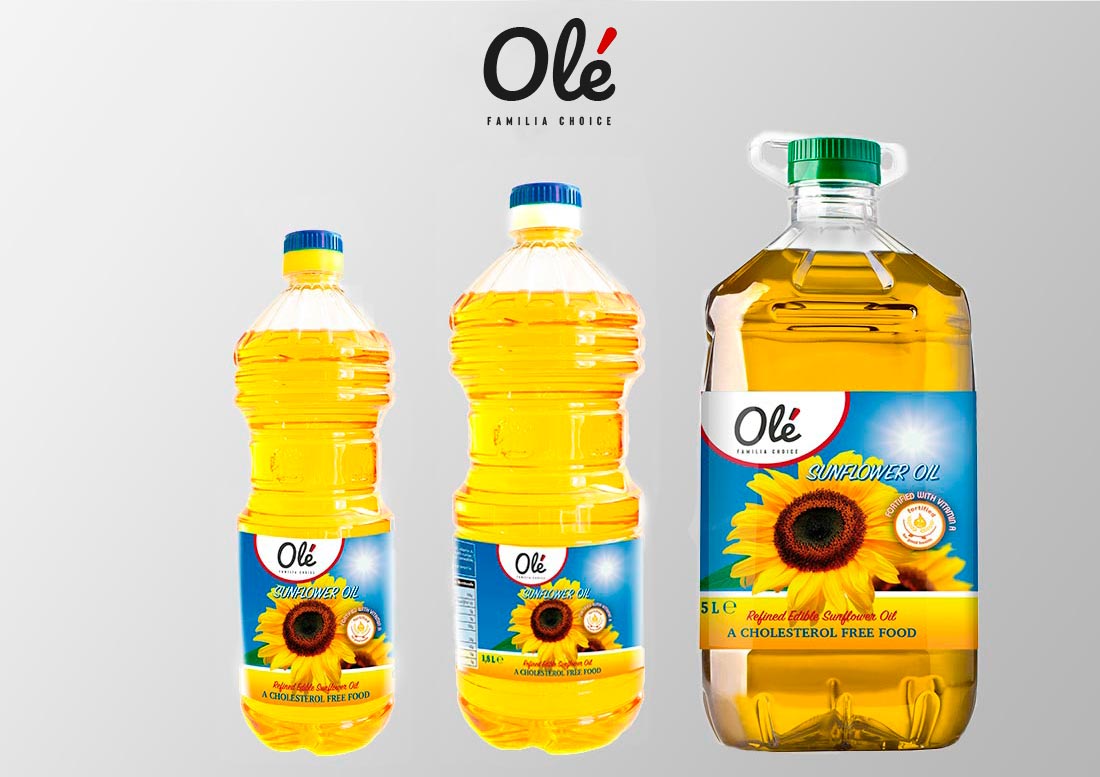 Nutritional values
| | |
| --- | --- |
| Average values ​​for | 100g |
| Energy | 899kcal (3761kJ |
| Proteins | 0g |
| Carbohydrates | 0g |
| Fats | 100g |
| Monounsaturated | 20g |
| Polyunsaturated | 68g |
| Saturated fats | 12g |
| Cholesterol | 0g |
Sales format | 5L bottle, 1.8L PET, 0.9L PET
We hope you are encouraged to try our sunflower oil and do not hesitate to contact us for any questions. Greetings and see you soon!